Seven Cities Church exists to guide people to life in Christ.
Our Mission
OUR VALUES
1. Reaching People
Every person has a story, and every story matters to God; therefore, they matter to us! We are laborers in His harvest. Reaching people is just the beginning!
(John 3:16-17, Matt. 9: 36-38, Matt. 28:18-20)
2. Growing People
Spiritual growth happens best in discipleship focused relationships. We all need a guide and we should all be guiding someone else to life in Christ. We will foster a growth-focused environment for people in all stages.
(Matt. 28:18-20, Heb. 5:12-14)
3. Generosity
Generosity is a heart condition that leads to a lifestyle. Generosity comes from within and is about so much more than money. We are generous with our time, talent, treasure, and testimony.
(2 Cor. 9:6-13, Phil. 4:17, 1 Pet. 3:15)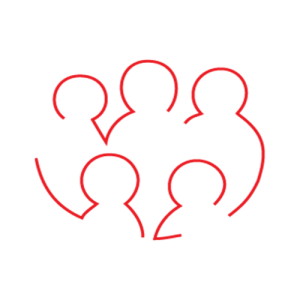 4. Community
Communities form when people have a common interest and a common mission. Our common interest is Jesus and our common mission is His Great Commission.
(Matt. 22:37-40, Matt. 28:18-20, Heb. 10:25)
5. Encouragement
Scripture is filled with encouragement and we want to be a people of encouragement. The church should be a place where people are built up, encouraged, and empowered to live for Christ.
(Eph. 4:11-16)
6. Excellence
Excellence is giving God your very best, in obedience to Him, over time. Doing things with excellence demonstrates that we want to honor God and honor those He sends our way.
(Matt. 22:37-40, 2 Tim. 4:6-8, Heb. 12:1-2)
7. Dreaming Big
We want to dream God-sized dreams and do our part as He shows Himself strong in us and through us. We pray believing that God will fulfill His will and that He is able to do far more than we can ask, think, or imagine.
(2 Tim. 1:7, Eph. 3:20-21)
Meet Our Team
Pastor Jay Blizzard
Lead Pastor
Pastor Jay is a native of the Seven Cities, born in Portsmouth and raised in Suffolk, so it's fitting that God would call him to minister to the people in our community. He is a devoted husband, loving father, and aspiring author. He holds a bachelor's degree in psychology and a Master of Arts degree in theological studies. He is also the author of Consensual Christianity: Developing a Relationship with God that is Biblical, Fruitful, and Eternal.
His passion in ministry is to train disciples to be effective ministers of the Gospel and to help married couples live in the fullness of all that God offers through marriage. Pastor Jay and his beautiful wife, Rashidah, live in Suffolk, VA with two of their children, son, Izaiah and daughter, Makylah. They also have three adult children. Pastor Jay is known for being warm and compassionate. He enjoys sports, BBQ, reading and writing, and strength training.
Pastor Brian Wood
Lead Pastor
Pastor Brian grew up in a small town in North Carolina. He grew up in the church but didn't live a life devoted to Jesus. In fact, it was at a party in 2010 that God called him out of a purposeless life and into the life that Jesus truly desired for him. That same year, Brian heard God's call into ministry. Since then, he has made it his mission to share the Good News about Jesus. Brian has degrees in Nursing, as well as Biblical Studies. He also received his Masters of Arts in Theological Studies.
Pastor Brian is married to his beautiful wife, Kristen. They have 4 children: Graysen, Emma Rae, Blake, and Katie Melei. Katie Melei is still awaiting their arrival to China so she can be adopted into her forever home. Pastor Brian is one of the most outgoing and energetic people that you will ever meet. His love for Jesus and people are evident. He loves to run, golf and hunt. He is a country boy at heart but still walks around in skinny jeans (not the cowboy kind). His passion is preaching and evangelizing, and he loves to put a smile on someone's face.